Bulk Liquid Terminal
Your port storage solutions
on the atlantic coast
Raw materials, components or additives, liquid bulk products are essential to multiple sectors in industry, agriculture and energy. For imports or exports, everything passes through the port facilities to the operating sites.
Mario Rinaldi, Liquid Terminal Manager
We care about the integrity, quality and security of our products. Client satisfaction is our priority.
We provide tailor-made solutions in our core competences and our land reserve is a real asset to develop partnerships.
A project, an idea, SISP can provide you solutions!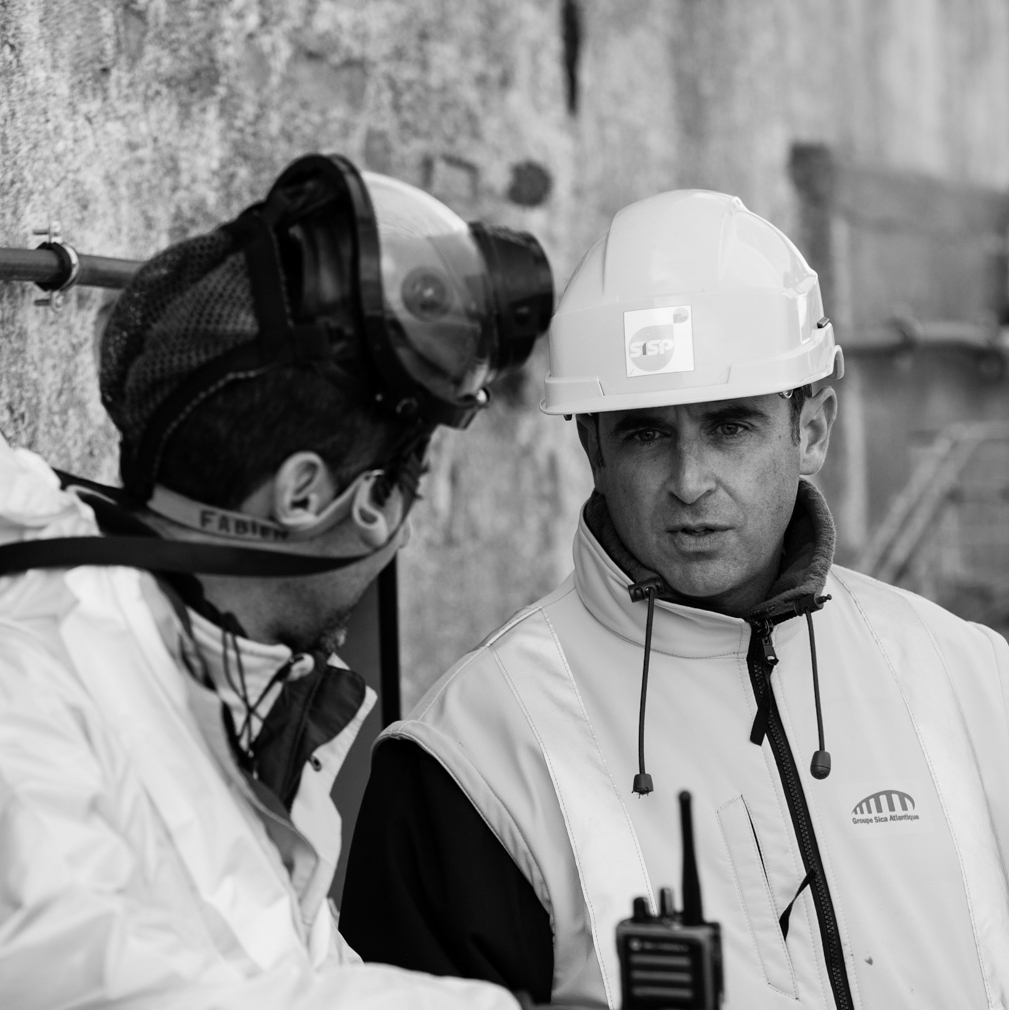 boats received per year on 2 unloading docks
+ TOTAL RECEPTION/STORAGE/SHIPPING CYCLE
+ IMPORT OR EXPORT
+ 6 COMPLEMENTARY SITES (FOOD AND FEED PRODUCTS, FERTILIZERS, PETROLEUM PRODUCTS, LUBRICANTS, CHEMICAL PRODUCTS, BIOFUEL)
+ DEDICATED TANKS AND CAPACITIES SUITABLE FOR ALL VOLUMES
+ LARGES FLOWS (100 to 700 m3/hour)
+ MULTIMODAL PLATFORM
MANUFACTURERS
IMPORTERS / EXPORTERS
DISTRIBUTORS
For over 80 years our expertise has been the basis of our savoir-faire. We provide personalised solutions to our customers' specifications by offering a wide range of value enhancing services for products stored:
+ Conditioning
+ Reheating
+ Blending
+ Homogenisation, dilution
+ Filtration
+ Additivation
Whatever your request, the product or the volume, our objective is quality: dedicated pipelines, anti-pollution and anti-contamination processes, cleaning and scraping apparatus… Without forgetting stopover time, which is constantly minimised, thanks to the port of La Rochelle-Pallice's natural nautical characteristics and our berth.
The supply chain logistic from and towards our facilities is planned and organised by the specialised affiliates of the group.


OVERALL EQUIPMENT
+ Total capacity 85 000 m3
+ 70 tanks from 30 to 9 900 m3
+ 29 heat-insulated and heated tanks total capacity 11 600 m3
+ High output loading and unloading pipelines linked to Quai Lombard and oil tanker jetty
+ Risks prevention: security management system; specific equipment adapted to risks; safety and security training; safety and security briefing for private companies; procedures and instructions (operations and maintenance audits and feedback)
EQUIPMENT BY SITE
SISP DEFLANDRE OUEST
+ Storage of inflammable liquids
+ Ranked SEVESO 3
+ 31 200 m3
+ 10 tanks
SISP DEFLANDRE EST
+ Storage and loading of liquid fertilizers
+ Blending on line: nitrogenous sulphur solutions
+ 12 600 m3 capacity
+ 7 tanks, 200 to 3 100 m3capacity
SISP LOMBARD
+ Storage of no classified products, liquid fertilizers
+ 9 200 m3 capacity
+ 110 tanks
+ 3 heat-insulated, heated tanks
+ 1 stainless steel tank
+ Tanks from 200 to 3 000 m3 capacity
STEL
+ Liquid fertilizer storage
+ 19 800 m3 capacity
+ 2 tanks 9 900 m3 capacity
+ Linked by pipeline to SISP DEFLANDRE EST
EFH
+ Site specialised for mineral oil lubricants
+ 9 960 m3 capacity
+ 40 tanks from 30 to 1 200 m3 capacity
SEA
+ Railway connections, rail tankers loading facility for oil products and liquid fertilisers
+ Land available where new projects may be examined