Grain terminals
Grains and oilseeds,
from fields to ships
To maintain its leading position, an export terminal must have a natural hinterland of production, has to be integrated into the logistics chain, must have efficient installations and satisfy the quality standards of European and World markets.
Sébastien Hamon, Dry Bulk Division manager
Located in the centre of the Atlantic coast, the Sica Atlantique terminals at La Rochelle-Pallice and Tonnay-Charente are the natural outlets for the Central West Atlantic, renowned for the quality of its grain and oilseed production. Dedicated to the entire export sector, from the fields to the quayside, high tech industrial facilities ensure optimal quality management with the strictest respect to technical specifications. Supply logistics by trucks and trains guarantee time optimisation during every stage of the procedure: reception/storage/loading of all vessels, from coasters to Panamax.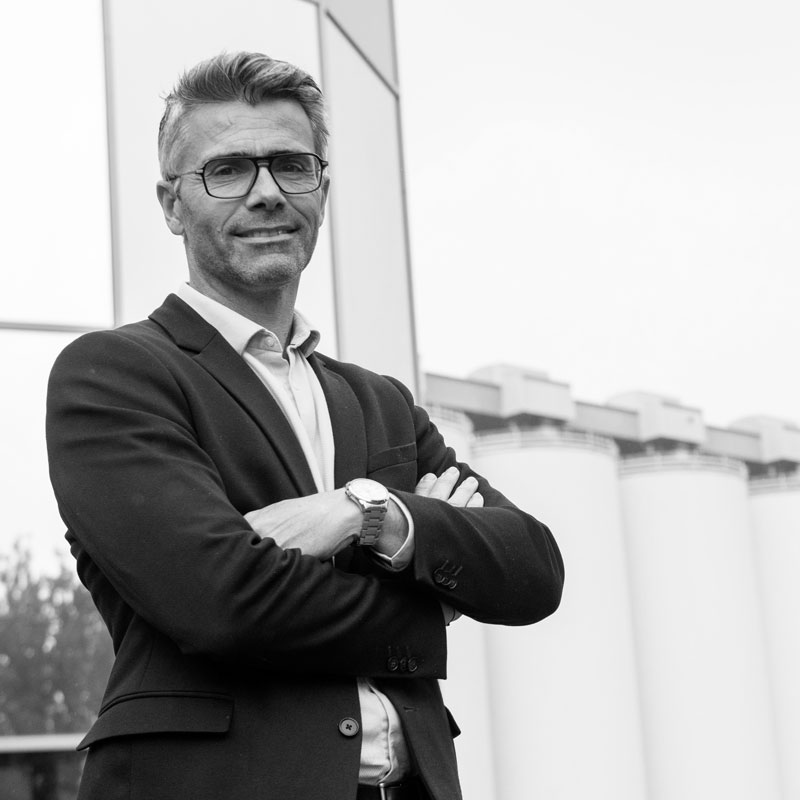 The Grain
export industry
+ FULLY AUTOMATED INSTALLATIONS FOR RECEPTION, STORAGE, CELL-TO-CELL MOVEMENT, DIRECT TO SHIP LOADING
+ SEGREGATED STORAGE ACCORDING TO QUALITY; POSSIBILITY TO STORE IN INDIVIDUAL BINS
+ LOTS' AVERAGE QUALITY FOLLOWED UP BY COMPUTER
+ STORAGE MANAGEMENT (thermometric probes)
+ INSECTICIDE TREAMENT AT TIME OF INTAKE OR LOADING
+ BLENDING INTO HOMOGENOUS CARGO WITHIN CONTRACTUAL SPECIFICATIONS
+ LOADING BY GRAINS LOADERS AT DEDICATED PIER, AFTER ANALYSIS AND WEIGHING
+ FULL TRACEABILITY AND PROCESS MANAGEMENT
+ REAL TIME DATA PROCESSING BY COMPUTERISED MANAGEMENT SYSTEM
+ COMPLETE ORGANISATION OF INTAKES BY RAILWAYS
AGRICULTURAL COOPERATIVES & MERCHANTS
TRADERS
EXPORTERS
Experience and technicity
of the 2nd largest French grain terminal
First Historical French grain port terminal. With our experience and technical knowledge we can provide solutions for even the most diverse issues regarding volumes and treatment: individualisation, segregation and homogenisation of lots by computer tracking of qualitative criteria.
Output batching enhances the quality value of goods handled. The flexibility of our facilities guarantees differentiated management of multi-products until they reach the grain loading terminal.
Our grain loaders in La Pallice and Tonnay Charente are powerful and swift enough to optimise the vessel loading operations.
Approval for the application of phytopharmaceutical products as a service provider for the silos of La Pallice and Tonnay-Charente – Reference : PC01129
The synergy of our services affiliates guarantees the swiftness and the optimisation of the vessels calls as well as the cost of transports (trucks or trains unloading cereals can be refilled with fertilisers or oilseeds meal for instance for their return trip)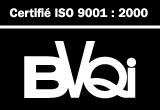 Two locations
LA ROCHELLE – PALLICE
INSTALLATION
+ 4 silos, 101 bins
+ 300 000 tons capacity including 30 000 tons in flat storage
+ 6 road reception hoppers
(700 trucks/day)
+ 1 rail pit
(5 trains/day)
+ 1 rail/road pit
+ 3 grading station
+ Handling by conveyor belts
GRAIN TERMINAL
+ Vessels-up to 120 000 tons
+ Draught at 13,5 metres
+ 600 metres of berth length
+ 3 dockside berths
+ 2 grainloaders –1000 and 1500 tons/hour
+ "Direct on board" loading circuit
+ 24/7 accessibility
+ From La Rochelle-Pallice road to berth in less than an hour
TONNAY – CHARENTE
INSTALLATION
+ 1 silo 20 000 tons capacity
+ 3 road reception hoppers (100 trucks/day)
GRAIN TERMINAL
+ River port on the Charente RiverPort fluvial sur le fleuve « Charente »
+ Coasters up to 600 tons
+ Draught 6 meters
+ 1 grain loader 600t t/hour
+ "Direct on board" loading circuit