The Groupe Sica ATLANTIQUE was born at the end of the 50s from the strong will of a few pioneers in the grain export sector. Around 80 grain operators decided to gather their strengths to build the first port silo dedicated to export.
Louis Tercinier, Président of the Board
Since then we always have nurtured our commitment to the regional agricultural sector; our shareholders and board members are all local grain market actors.
Our vocation is to design and implement innovative, integrated, global solutions to optimise and massify logistics flows for players in the agricultural and agro-industrial sectors, who represent our core businesses. We are their main port logistic operator. We also develop services for other sectors working towards our strategic objectives.
Since 1992, we have developed and organised our activities into 6 complementary divisions.
We have become the leading port operator in La Rochelle-Pallice.
Consolidated turn over in 2021
Gross balance sheet 31/12/2021
Full scopes
services
Structure
Each activity is run by a different affiliate that offers its services either to its clients or to other affiliates of the Group.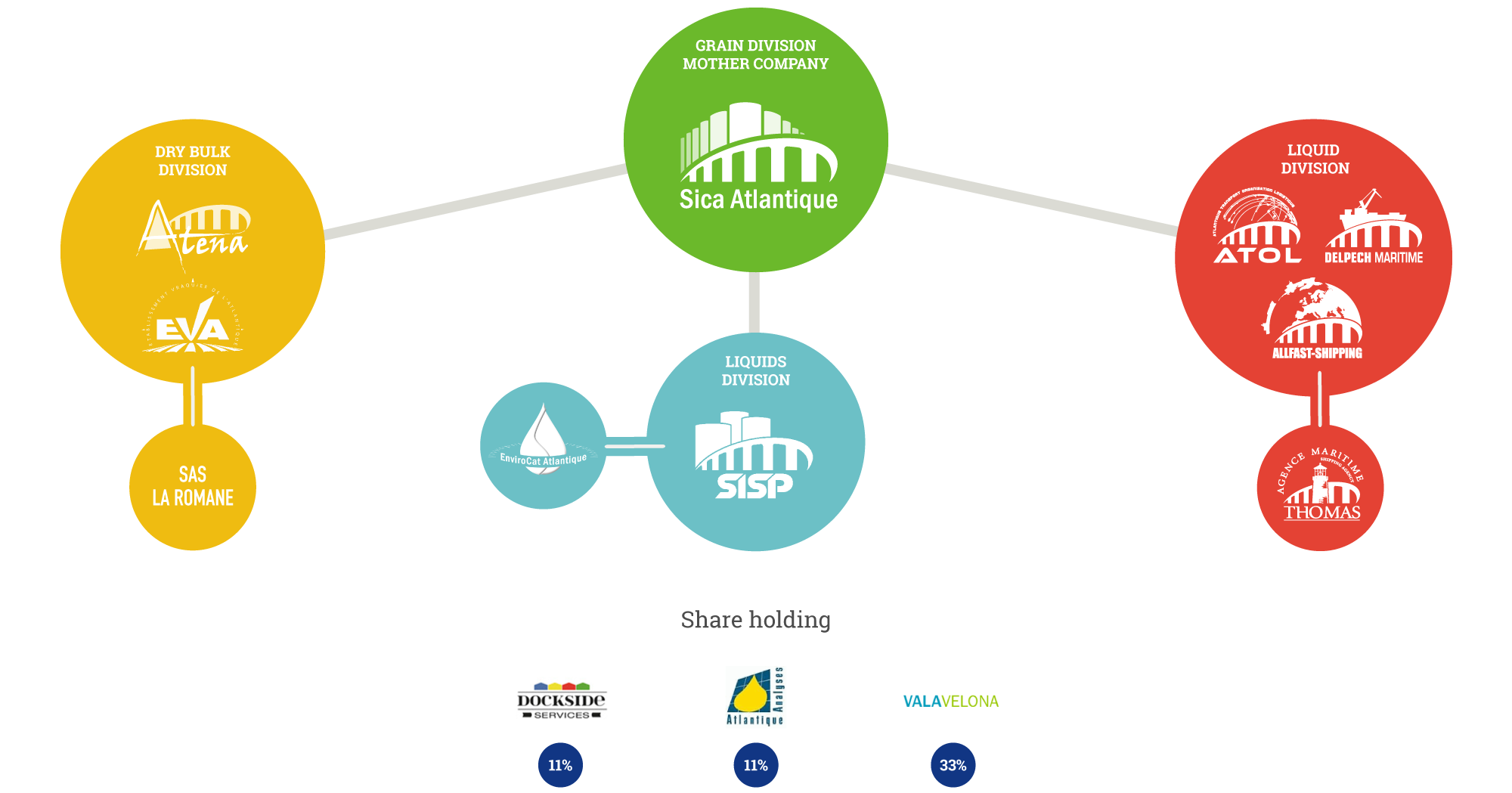 The Groupe Sica Atlantique
within the Port of La Rochelle
Location
The consistent setting up of the Groupe Sica Atlantique ie Sica Atlantique and its 8 affiliates enables the Group to offer a full scope of services in exceptional conditions
From la sica du silo
to the Groupe Sica Atlantique
History
We have kept the innovative and unifying spirits of the founders of the first silo. Step by step, always keeping in mind the will to deliver the best services to our shareholders and clients, we built the Groupe Sica Atlantique.
Our Partners: there are essential assets
for the development of the Group
Our partners
We are very keen on the notion of partnership. These are a real support to the sustainability of our activities and to the management of our growth. It also shows our societal commitment. Our partnerships are built on long terms basis with companies that share our values.