Port handling
The only operator who offers
a tailor made service
In the logistics chain, the added value of port transit relies on specialised terminals, specially adapted storage systems, optimum loading and unloading, a rapid turnover of land transportation and knowledge of the products being handled.
Sébastien Hamon, General manager Delpech Maritime
An effective response to your requirements, specifications rigorously respected, transparency guaranteed.
More than the offering of a simple services, Delpech Maritime actively engages with its customers to share a vision of the market, the logistics, the possible optimizations and sources of added value for the goods in transit, as bagging for instance.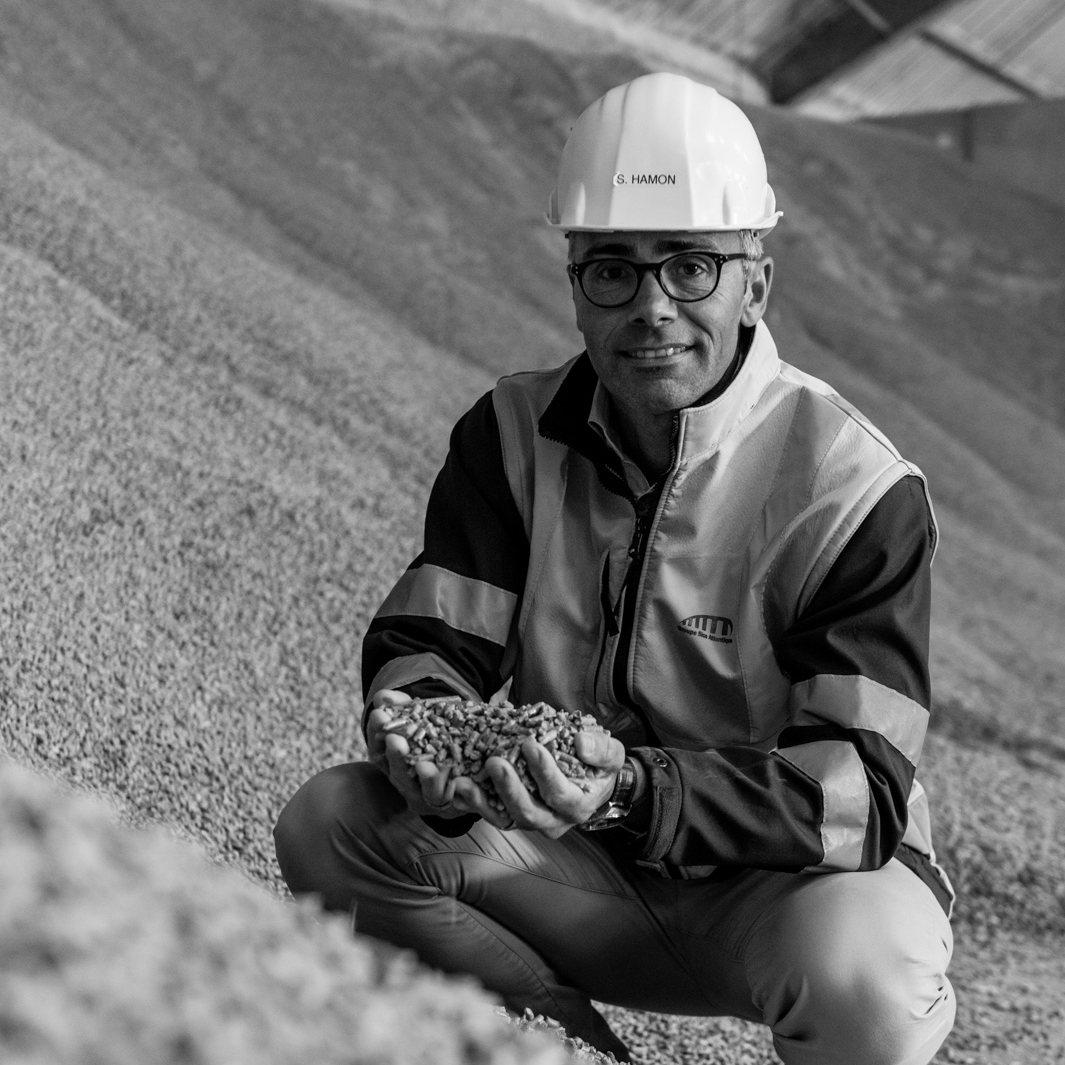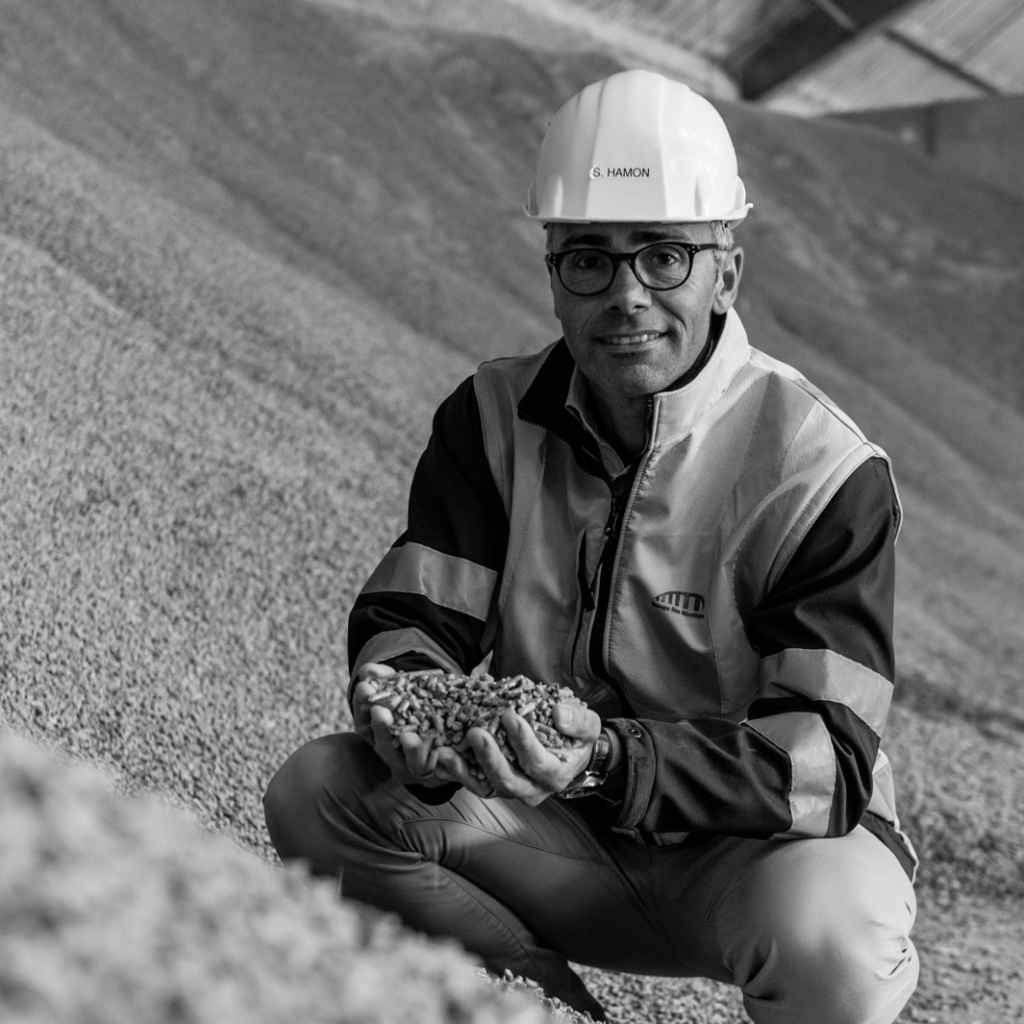 tons of dry bulks handed / year
tons of storage capacities
Port handling
& logistic
+ PORT HANDLING AT THE TERMINALS OF LA ROCHELLE-PALLICE, ROCHEFORT AND TONNAY-CHARENTE
+ FROM SHIP TO SHORE HANDLING AND PORT CARGO TRANSFER
+ STORAGE AND WAREHOUSING
+ ROAD AND RAIL LOADING / UNLOADING
+ SHIPPING SERVICES ON CUSTOMER SITES: RECEPTION AND INVENTORY MANAGEMENT; INTER WORKSHOPS HANDLING AND TRANSFERS; CUSTOM PACKAGING; SHIPPING AND MANAGEMENT OF ORDERS
MANUFACTURERS
COMMODITY TRADERS
FREIGHT FORWARDERS
Delivering services in the heart
of the core businesses of the group
Our historical implantation in the Charente's ports and our proven diversified experience
Access to various private / dedicated / state owned terminals
Mobilisation capacity through our own independent means or administered by government or private terminal agents
Access to specially qualified harbour workers
A full range of logistics services administered by the Group's specialised service divisions: maritime, road and rail charterers, all port services…

An expert of the dry bulks
and renewable energies
OUR MARKETS
+ Handling of dry bulk (grains and by products, sand and aggregates, other organic by products and minerals)
+ Handling of unitised cargoes (heavy package, bags and big bags, bundles)
+ Handling and storage of biomass fuel (wood pellets, straw, wood chips, bark)
+ Handling, storage and recovery of recycled products and waste
POTENTIAL BY SITE
THE MARITIME PORT OF LA ROCHELLE
+ Nautical, rail and road fast and easy access
+ Specialised terminals
+ Storage capacity, specialised platforms, warehouses, silos
+ Accessibility and land access
THE PORTS OF ROCHEFORT AND TONNAY-CHARENTE
+ Facilities fit for coasters bound for Europe and North Africa
+ 5 ha of private dockside terminals
+ Excellent road access
Our environmental and social responsibilities in actions
The Groupe Sica Atlantique runs two types of sustainable industries:
WOOD RECYCLING
Various activities in the area create masses of wastes that can be exploited in order to reduce the end net waste.
Sica Atlantique runs a platform of 9000 m², dedicated to wood waste collection; segregation, crushing and screening of wood wastes that are used in biomass heaters in the region.
This platform handles about 60 000 m3 of waste per year, out of which 50% are recycled into energy
BIOMASS FOR ENERGY
Following the European commitment to reduce CO2 footprint, this industry grows constantly. West Atlantique Region produces biomass mainly dedicated to exportation.
Ports facilities comprehend:
+ grains silos and dry bulk warehouses
+ wood chips platforms
+ handling equipment such as grains loaders and cranes with loading rates up to 400t/hr
For the industrials producing heat and electricity, Groupe Sica Atlantique may act as a go-between with several biomasses producers:
+ wood pellets
+ straw pellets
+ wood and other vegetal chips
+ wood logs
As well as a full range of logistics services for production areas to unloading port that includes road, rail, maritime transport, warehousing and port handling.