Handling of bulk, break bulks and heavy lift
Deep-sea terminals
for dry bulk and multi-product logistic
Joint Venture established in 2008 between Sica Atlantique and Maritime Kuhn, EVA runs 3 terminals representing a total berth length of 760 metres, and a surface of 24 ha of platforms and warehouses.

Francis Grimaud, EVA Manager
Our 3 terminals, equipped with cranes, handling devices and specific storage facilities can berth the largest ocean vessels and carry out handling operations in the best conditions.
Closeness, adaptability, service minded these are the qualities that make EVA your favourite logistic partner on the port of La Rochelle- Pallice.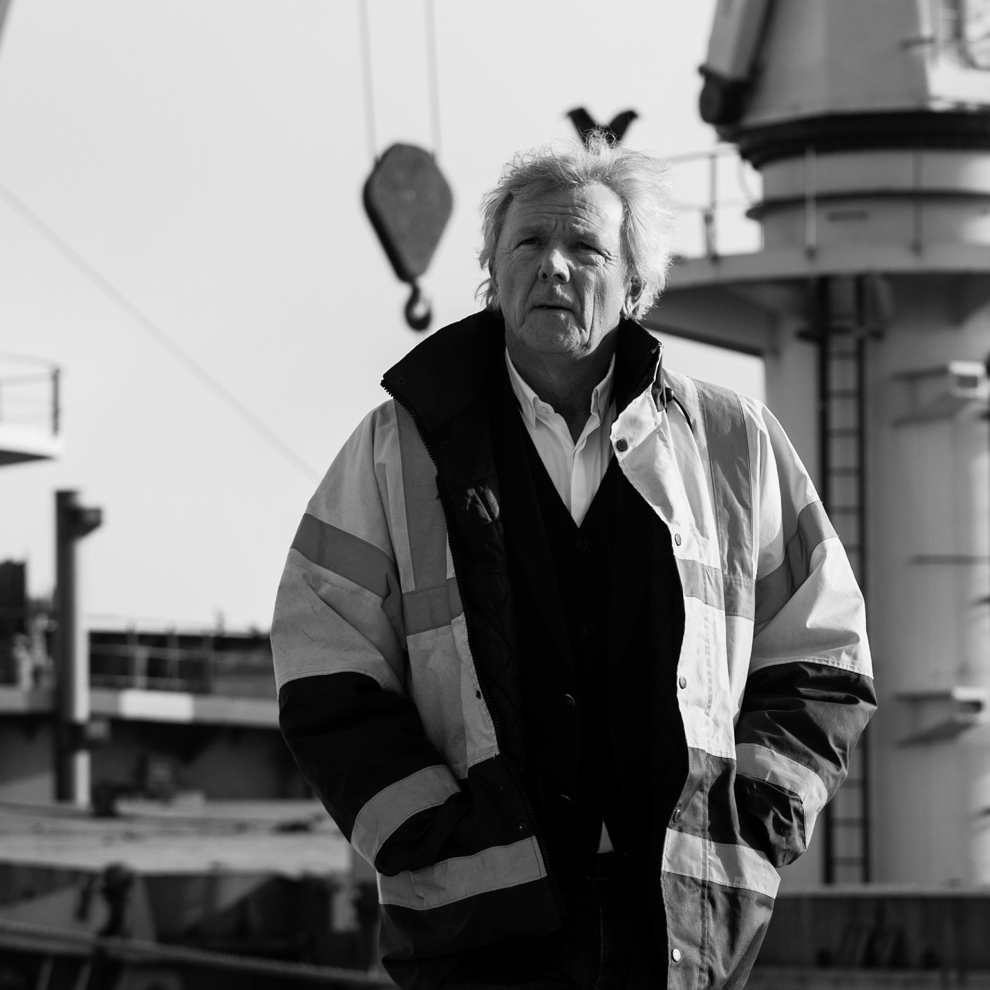 mobile cranes
from 35 to 104 tons capacity
long of deep-sea berth
draught of 14 m
Operating & developing
three port terminals
+ HANDLING: UNLOADING/LOADING OF ALL TYPES OF VESSELS UP TO 80 000 TONS
+ HIGH OUTPUT HANDLING FACILITIES, COVERED CONVEYOR BELTS, DUST COLLECTION HOPPERS
+ PLATFORMS AND WAREHOUSES DEVELOPMENT
+ REAL TIME COMPUTERISED STOCK MANAGEMENT
+ CUSTOMISED SERVICES
IMPORTERS
EXPORTERS
INDUSTRIES USING: clinker and cement products, bulk energy materials, aggregates and minerals, animal feed products, recycle and biomass products
A real know-how
& available platforms!
+ EVA takes benefit of the experience of its two shareholders: Sica Atlantique, the 2nd French grain terminal and leading operator at La Pallice port and the Groupe Maritime Kuhn, who is acting in all the ports on the Atlantic coast.
+ Our terminals benefit of a deep seaport facility as well as important length of berth and connected platforms.
+ Quality minded ISO 9001, HACCP and Qualimat certifications
+ Our mission is to provide services to industries located in the extended hinterland of the port
3 terminals in a deep-sea port with berths and platforms (24 ha)

Fixed or mobile, they meet
your needs or ambitions!
+ 25 hectares of platforms
+ 760 m long of deep-sea berth, draught of 13,5 m, accessible to Panamax
+ 3 mobile cranes fully equipped
+ Potential for handling over 2 Mt/year